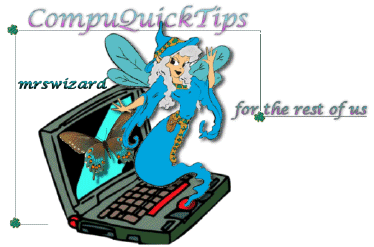 Mrs. Wizard's Favorite Places and Personal Resources
Mrs. Wizard is weaving a new web!
On these pages you will find Mrs. Wizard's favorite resources, as well as the pdf archives of her CompuQuickTips newsletter. As of now, you can peruse and search from 1999 to the present. Over 200 pages of Mrs. Wizard timely and informative tips and tricks for your computer. ENJOY!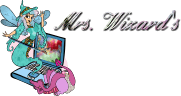 Want to link to mrswizard? Here's a little graphic just for you!
Got questions? Search mrswizard.com and compuquicktips.com with Google!